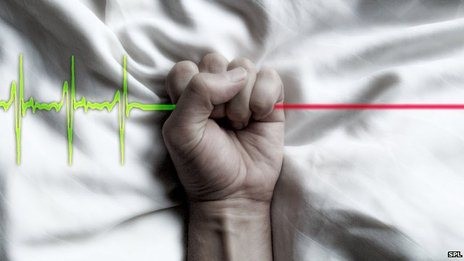 As pessoas mais inteligentes e bem informadas, serão capazes de deduzir a verdadeira razão de ser deste esforço, apenas pelo parágrafo final (que coloco eu em "negrito") do seguinte artigo. Mas, de qualquer modo, irei fazer um acrescento a esta notícia.
'This is no life': Dutchman allowed to be euthanized due to alcoholism

Published time: 30 Nov, 2016 10:11 [RT]

A man in the Netherlands was allowed to be euthanized after claiming he could no longer live with his crippling alcohol addiction. The man died surrounded by his family in his childhood home, according to an account recently made public by his brother.

After battling the disease for eight years and undergoing 21 combined hospital and rehabilitation stints, Mark Langedijk came to his family with some shocking news – he wanted to end his time on Earth, saying "this is no life," as he sipped vodka to combat the symptoms of withdrawal.

It was a decision which his brother Marcel said was taken "with a grain of salt" by the family, noting that "euthanasia was for people with cancer... people for whom death was already imminent. Euthanasia was certainly not [for] alcoholics."

But Mark pressed on with his plan, and his request was eventually approved by a doctor from the Support and Consultation on Euthanasia.

Once approved, Langedijk was visited by a doctor who suggested dates for the euthanasia to take place.

"Go ahead [with] July 14," he said, adding that it was a "nice day to die," his brother Marcel wrote in an account published in the magazine Linda.

Marcel went on to describe the atmosphere of his brother's final day, noting that he "laughed, drank, smoked, ate ham-and-cheese sandwiches and soup with meatballs" until the doctor arrived at this parents' house.

Once the doctor arrived, she explained the procedure before telling Mark to get into bed and stay calm – and that's when the tears began.

"We cried, told each other that we loved each other, that it would be all right, that we would care for each other, that we would see each other again. We held each other," he said. "If it was not so terrible, it would have been nice."

Describing the final moments of his brother's life, Marcel wrote: "Mark's eyes turned away, he sighed deeply. His last. Dr. Marijke injected the third syringe. His face changed, lost color. My little brother was dead."

More than 5,500 people ended their lives under the Netherlands' euthanasia law last year. The law was passed 16 years ago, making the country the first in the world to legalize the practice.

Although the Netherlands' euthanasia law initially only applied to those undergoing "unbearable suffering" with no prospect for improvement, it has since allowed for multiple deaths to take place under the label of "psychiatric suffering," according to a study published in April.

In October, health and justice ministers argued that healthy older people who believe their life is complete should also "be allowed to finish that life in a manner dignified for them." They hope to draft a law on the matter by the end of 2017.
Ora, se o governo PS-BE que temos (o PCP é um mero apêndice) é constituído por pessoas que não querem realmente o bem-estar dos seus súbditos, porque razão quer este governo aprovar algo que apresenta como um simples acto de misericórdia?
A resposta (óbvia, para muitos) é a mesma que se esconde por trás da legalização do infanticídio (leia-se "aborto") em 2007 e da mais recente lei de 2012 que permite que alguém não receba tratamento hospitalar (por enquanto, apenas por vontade do doente)...
E reduz-se a um simples termo: redução populacional.
Quanto mais medidas forem tomadas que permitam, ou mesmo causem, a morte de pessoas (como o consciente subfinanciamento de hospitais, enquanto se oferece dinheiro a banqueiros privados) mais se está a cumprir uma muito importante meta do projecto da Nova Ordem Mundial, que já eu aqui <denunciei> numa colocação anterior (onde também deixei hiperligações para métodos mais insidiosos que são aplicados para atingir tal objectivo).
E, quem pense que as coisas nunca irão chegar, no nosso país, ao ponto que está a ser atingido neste momento nos Países Baixos (do qual fala o artigo acima republicado) tenha em atenção ou consciência do seguinte...
A partir do momento em que a maioria das pessoas que constituem uma sociedade concorda com, ou é indiferente a, o extermínio em massa de bebés ainda não nascidos (legalização do dito "aborto"), tudo é possível... Pois, uma das maiores barreiras morais que deveria haver em qualquer sociedade verdadeiramente civilizada já foi quebrada. Sendo, por isso, uma mera questão de se ir degradando cada vez mais a cultura existente, para que sejam também as pessoas indiferentes ao extermínio de idosos (como irá agora ser legalizado nos Países Baixos) e até de crianças perfeitamente saudáveis (como já começa a ser defendido na imprensa controlada), ou para que sejam também as pessoas indiferentes à simples recusa em providenciar tratamentos a adultos e crianças doentes (como já é feito com bebés no Reino Unido e como começa a ser defendido nos EUA para idosos, onde já há quem fale em "paineis de morte" em que se deixe morrer pessoas de idade avançada para poupar recursos).
Assim como, é preciso também ter em atenção um outro aspecto... Que é que, quando são passadas leis pelos agentes da NOM, muitas vezes essas são leis que são aprovadas com vista a irem depois sendo repetidamente alteradas, como parte de um processo gradual em que se vai expandindo e agravando cada vez mais as condições em que são essas leis aplicadas. E, por isso, se hoje apenas é possível que alguém não receba tratamento hospitalar por pedido próprio, amanhã poderá ser por ter respondido "não" a um questionário que se tornou mandatório (imaginem uma pessoa idosa a quem já lhe faltem faculdades, a responder "não" por engano) e depois de amanhã poderá ser por não ter a pessoa doente elementos que "justifiquem" ou dêem direito a que possa sequer responder "sim" a um tal questionário ou a ser aprovada num qualquer procedimento verificativo.

(Lembrem-se de que, são tempos de verdadeira decadência moral os em que já vivemos. E uma das maiores barreiras psicológicas que existia - como eu disse - já foi derrubada... E, tal como eu acima também elaboro parcialmente, a partir do momento em que uma das mais fundamentais formas de respeito pela vida humana é eliminada numa sociedade - e com o consentimento da maior parte da mesma - tudo é possível...)

E, já agora, também em jeito de curiosidade, para quem tudo isto comece a fazer lembrar o conhecido filme de Hollywood, Soylent Green, deixo aqui também <esta> notícia.